Body Healing
Full Body Infrared Session
Infrared therapy has been used for decades to successfully treat pain and inflammation in the body.  Infrared light is the heat we feel when we are exposed to the sun, but without the UV damage.  Infrared has the ability to penetrate below the skin layers thus creating successful healing in our cells.  Infrared detoxifies the cells by heating up and releasing cellular lipids into the cellular waste system.  Lipids (fat and cellulite) are then released through natural detox (sweat and urination).  By reducing toxins and inflammation in the cells, they can begin to preform like their 20 again.  Strong and healthy.
This session is 40 minutes long.  You have the option to listen to a pre-recorded guided meditation, relaxing spa music or your own music.
Immediate benefits of infrared wrap:
cellular health

immunity

wound healing

skin purification

pain relief
40 minutes $57
Milk and Honey Body Scrub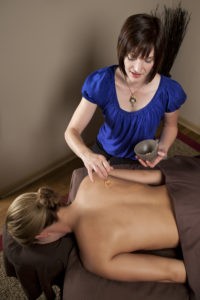 The first achaeological evidence of skin care is from Ancient Egpyt about 6000 years ago.  Cleopatra would soak her skin in a milk bath.  It would soften dry skin and reverse sun damage.  Here at Happy Face and Body we have adopted the same ritual for our Colorado skin. Lactic protein reverses hyperpigmentation and teached the new cells to retain moisture.  Honey is feeding your cells much needed nutrients.  This body scrub is not only amazingly relaxing, but it's one of the healthiest treatments you can do for the largest organs of your body, you skin.
75 minutes $68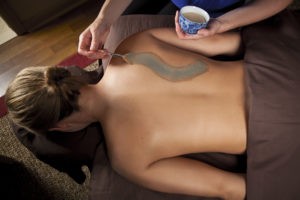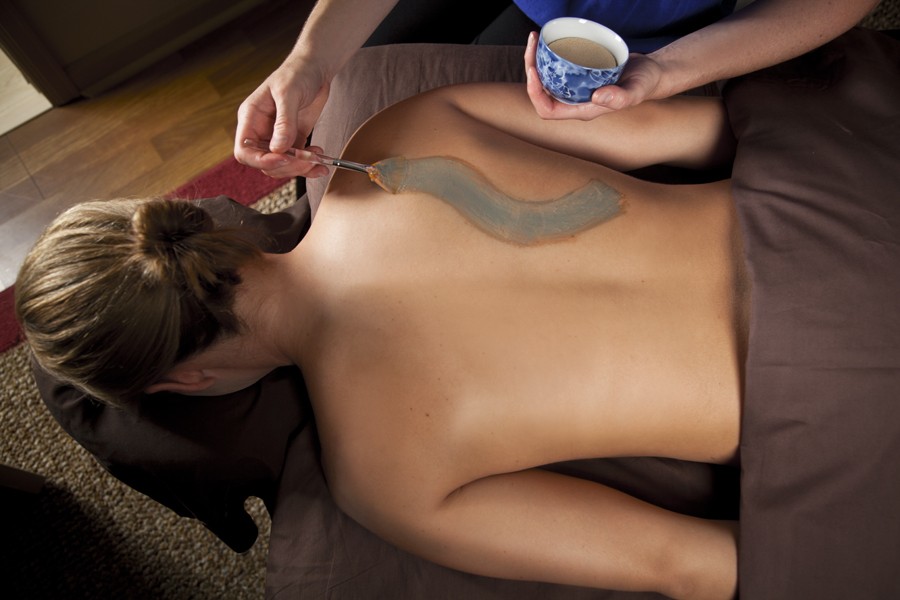 Back facial can be beneficial in cleanseing those tough-to-reach spots, targeting a variety of skin care needs such as clogged pores, back acne, blackheads and dehydrated skin.  This treatment mimics many of the traditional techniques used on the face, including extractions and purifying masks.
60 minutes $61
Achieve fantastic feet in one treatment.  It's painless and tickle free.  First we soak the feet in hot soothing seam towels.  Then we apply a thick layer or enzymes, acids and essential oils to the feet.  We keep them wrapped and warm for 60 mins.  After rinsing off the solution you can count on sheets of skin to begin to flake off in 3-5 days.  This incredible treatment can be added on to any service or booked on it's own.
60 minutes $60